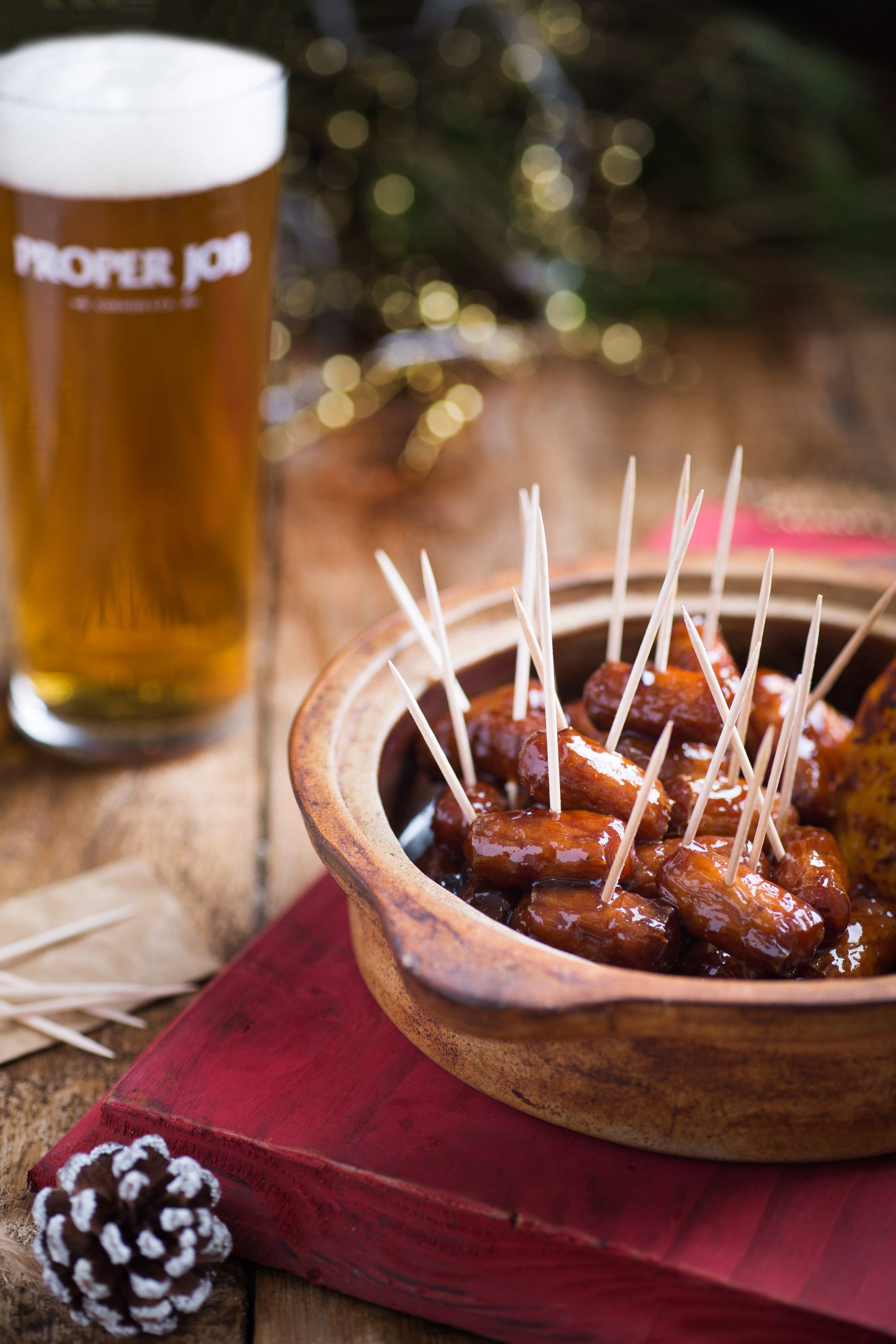 Prep time: 5 minutes
Cooking time: 20 minutes
Ingredients

1 500ml bottle of Proper Job from St Austell Brewery
8 tbsp maple syrup
4 tbsp water
85g dark brown sugar
1 tsp cornflour
1 tsp cinnamon
1⁄4 tsp black pepper
1 pack of sausages – mini ones are perfect for the festive period
Method
Cook the sausages following the instructions on the pack.
While they are cooking, create the glaze by combining the Proper Job, maple syrup, water, dark brown sugar, cornflour, cinnamon and black pepper in a saucepan. Gently bring to the boil, stirring frequently. Reduce the heat and simmer for 15 minutes to reduce the glaze by half.
When the sausages are cooked, place them in a serving dish and drizzle with the beer glaze.
Serve hot with a pint of Proper Job for a perfect match.
If you would like to download and print this recipe, please click here.