Christmas Beer, Spirits, Wines and Gifts
If you're looking for that perfect Christmas gift, we also have a wonderful range of beery gifts and stocking fillers, including toasty Christmas jumpers, personalised beer bottles, gift vouchers, your favourite spirits from the south west and more.
Place your orders by 12pm on Friday 20th December to guarantee delivery before Christmas. Please note we will not be shipping orders between the 24th of December until the 2nd of January.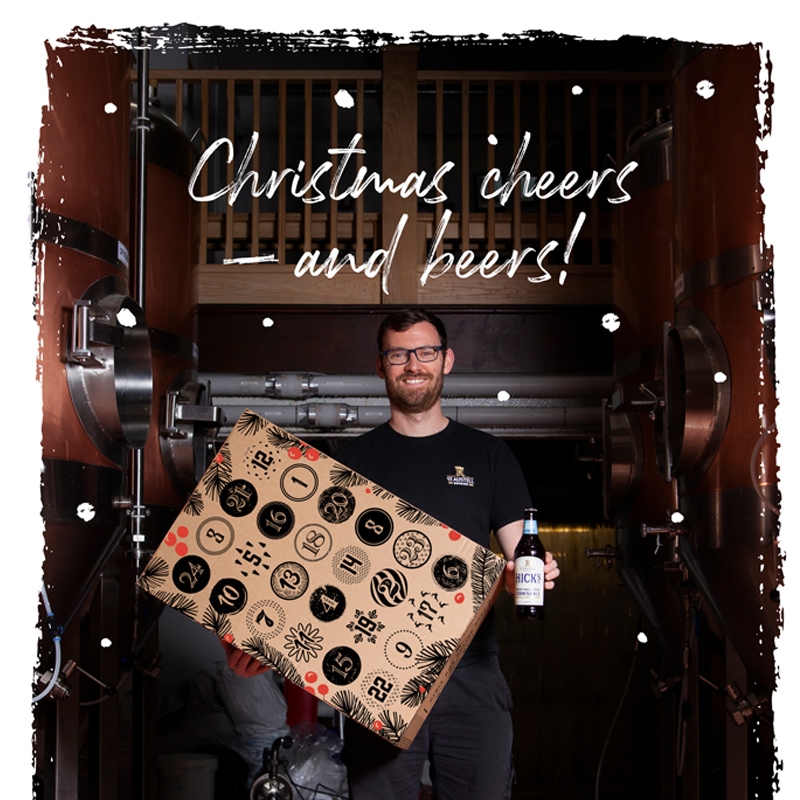 Celebrate the countdown to Christmas in style with our beer advent calendar
The perfect gift for beer lovers, this advent calendar has one of St Austell Brewery's beers behind every door, in the countdown to Christmas Day. Featuring a variety of award-winning brews – from chocolatey stouts to light hoppy ales and everything in between, our limited-edition advent calendar will take you on a journey of tastes and styles in the run up to Christmas.
With a range of specially selected beers from our award-winning, who knows which tempting tipple awaits behind each door?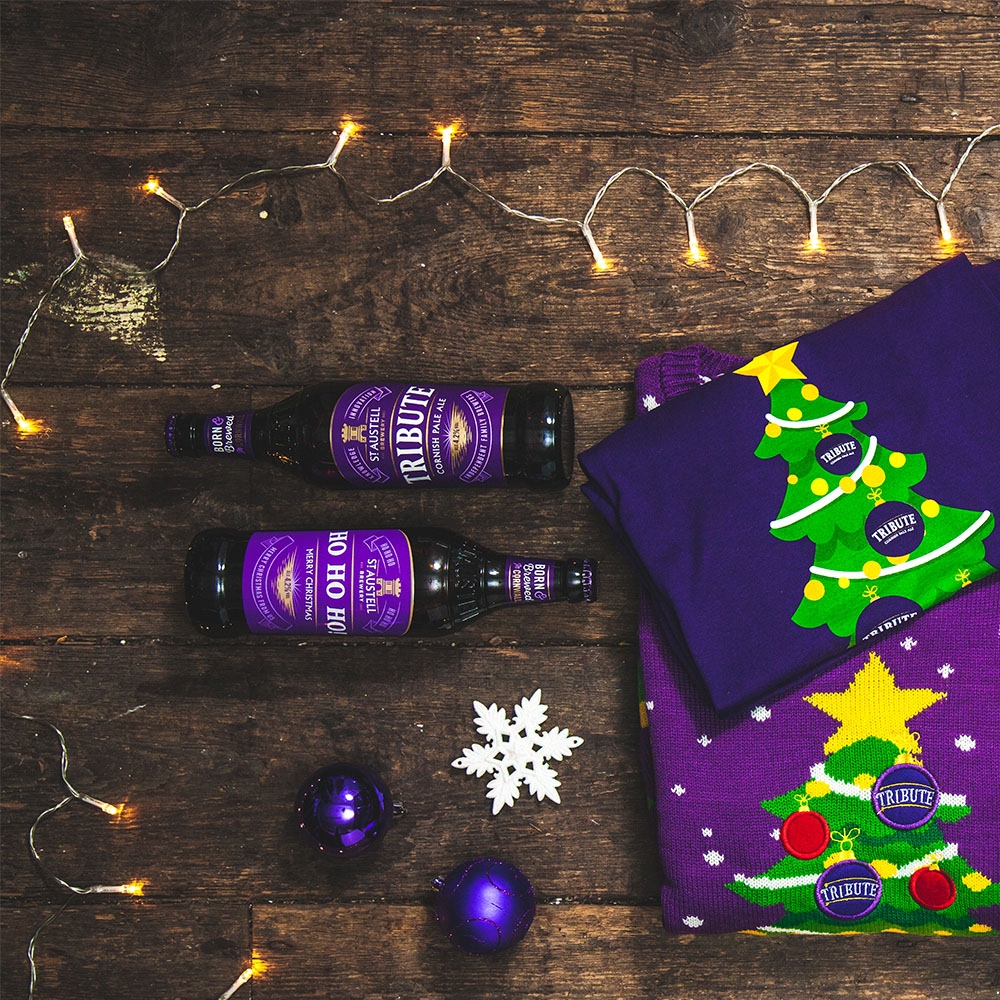 Festive Tribute T-shirt
Our seasonally stylish Tribute t-shirt allows you to add a little festive fun to your wardrobe this Christmas.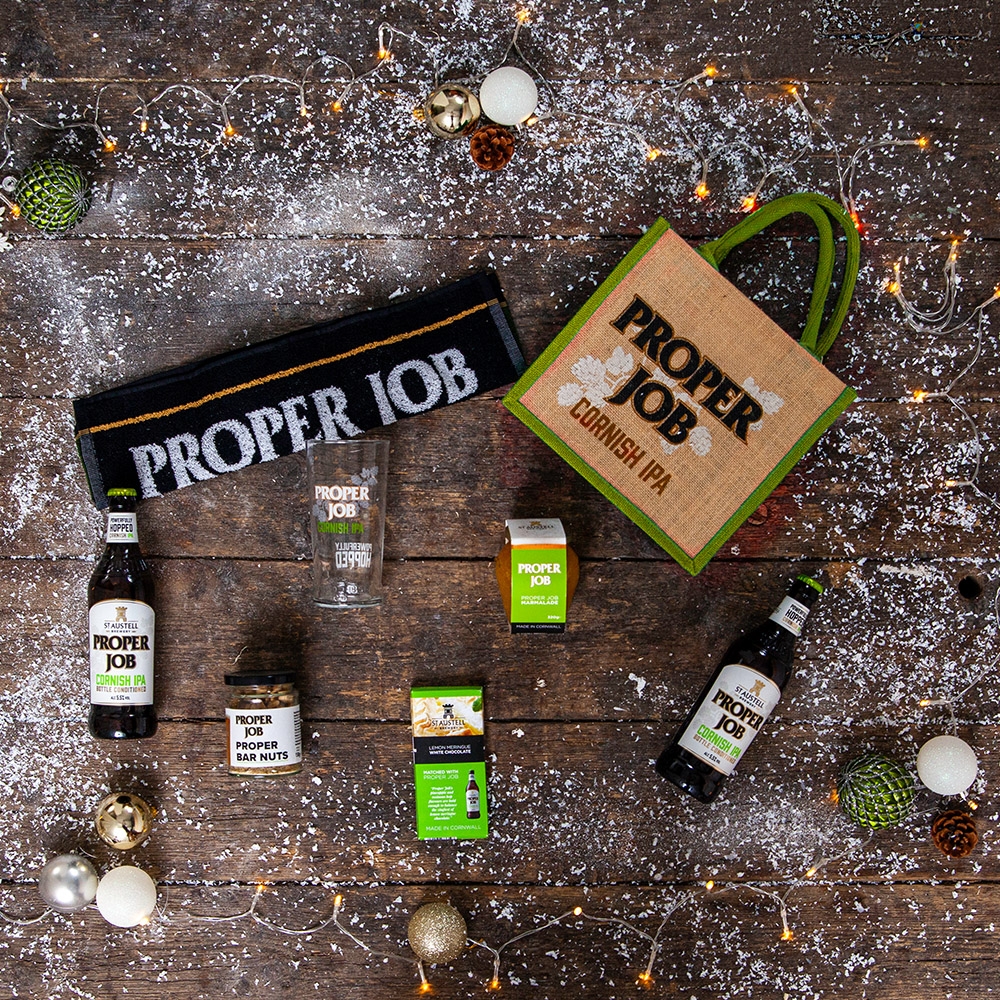 Beer Gift Packs
If your loved one  a proper fan of Proper Job, then they'll love our Cornish IPA gift pack. Featuring two 500ml bottles, bar mat, glass and foodie gifts.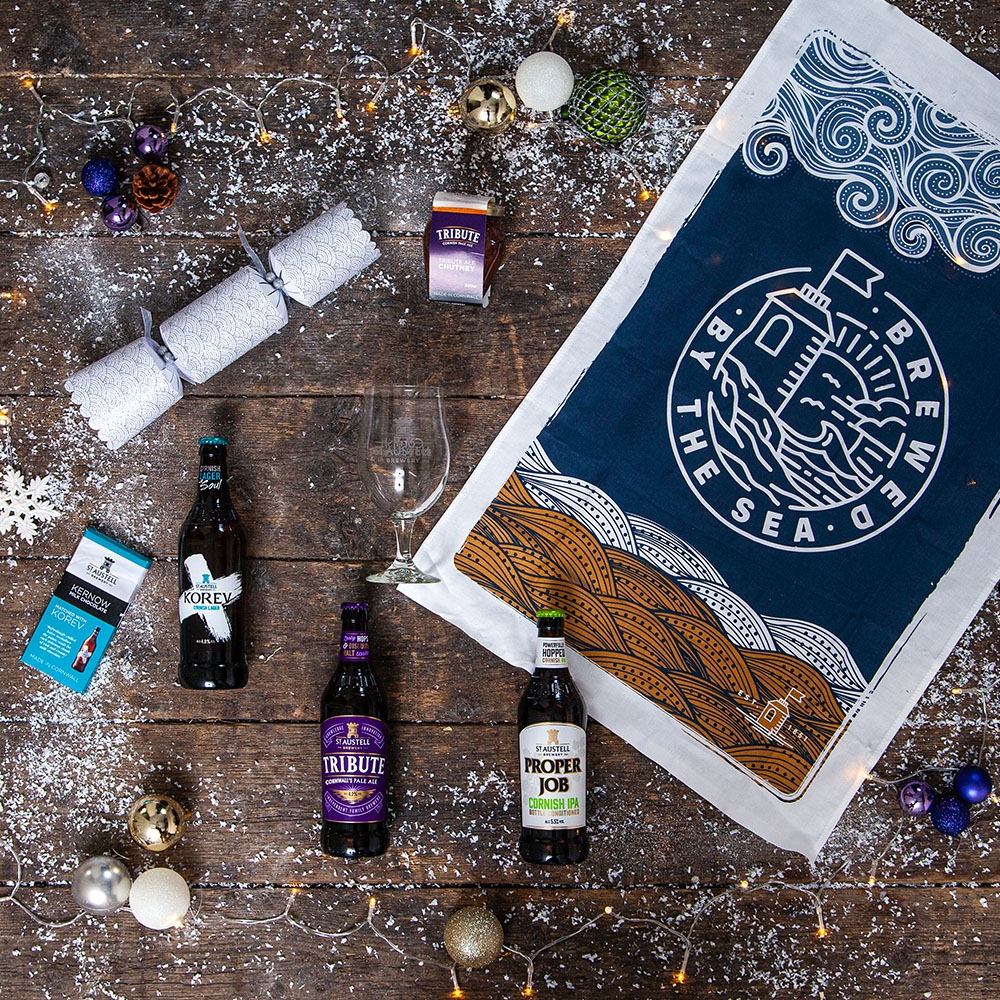 St Austell Brewery gift pack
This festive gift pack features a range of brewery classics. From Cornwall's famous pale ale, Tribute to our new range of 'Brewed by the Sea' merchandise.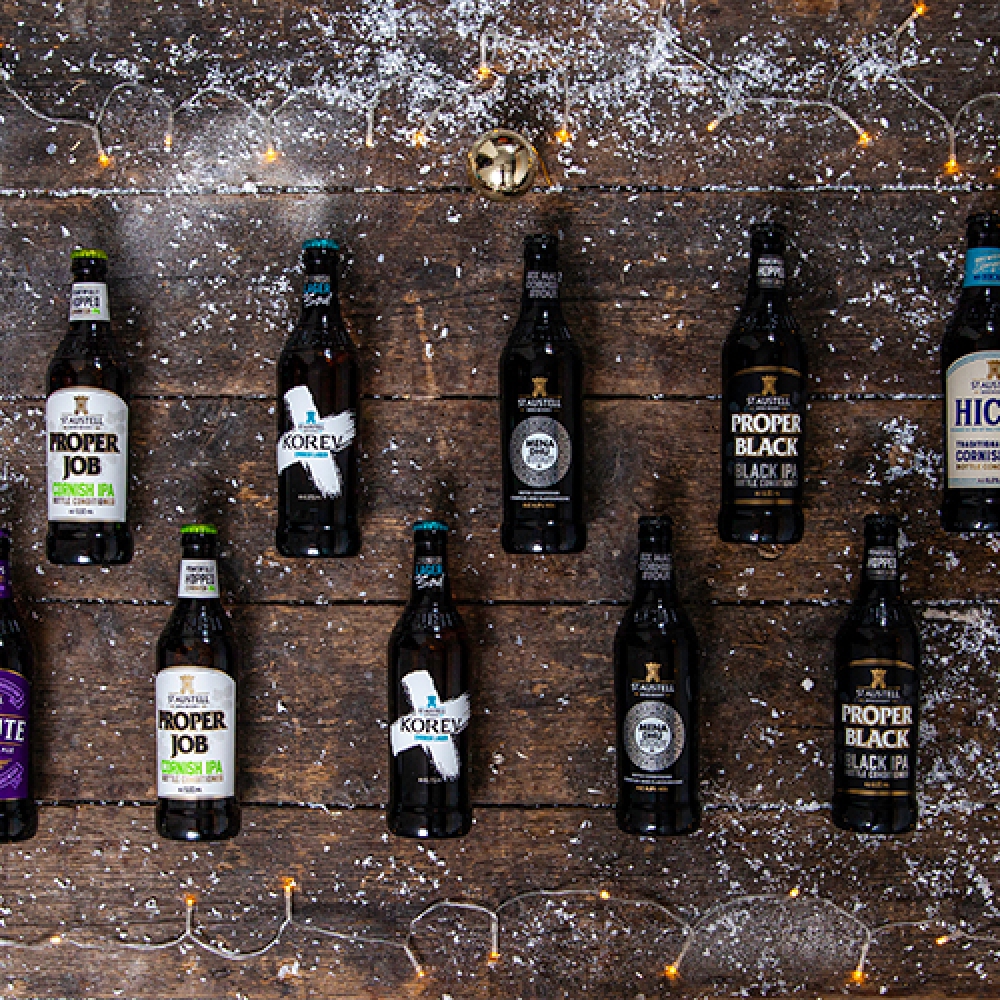 Twelve cheers of Christmas
On the first day of Christmas my true love gave to me…herald the start of the 12 days of Christmas with this selection of award-winning beers.
LET THE FESTIVITIES BE-GIN