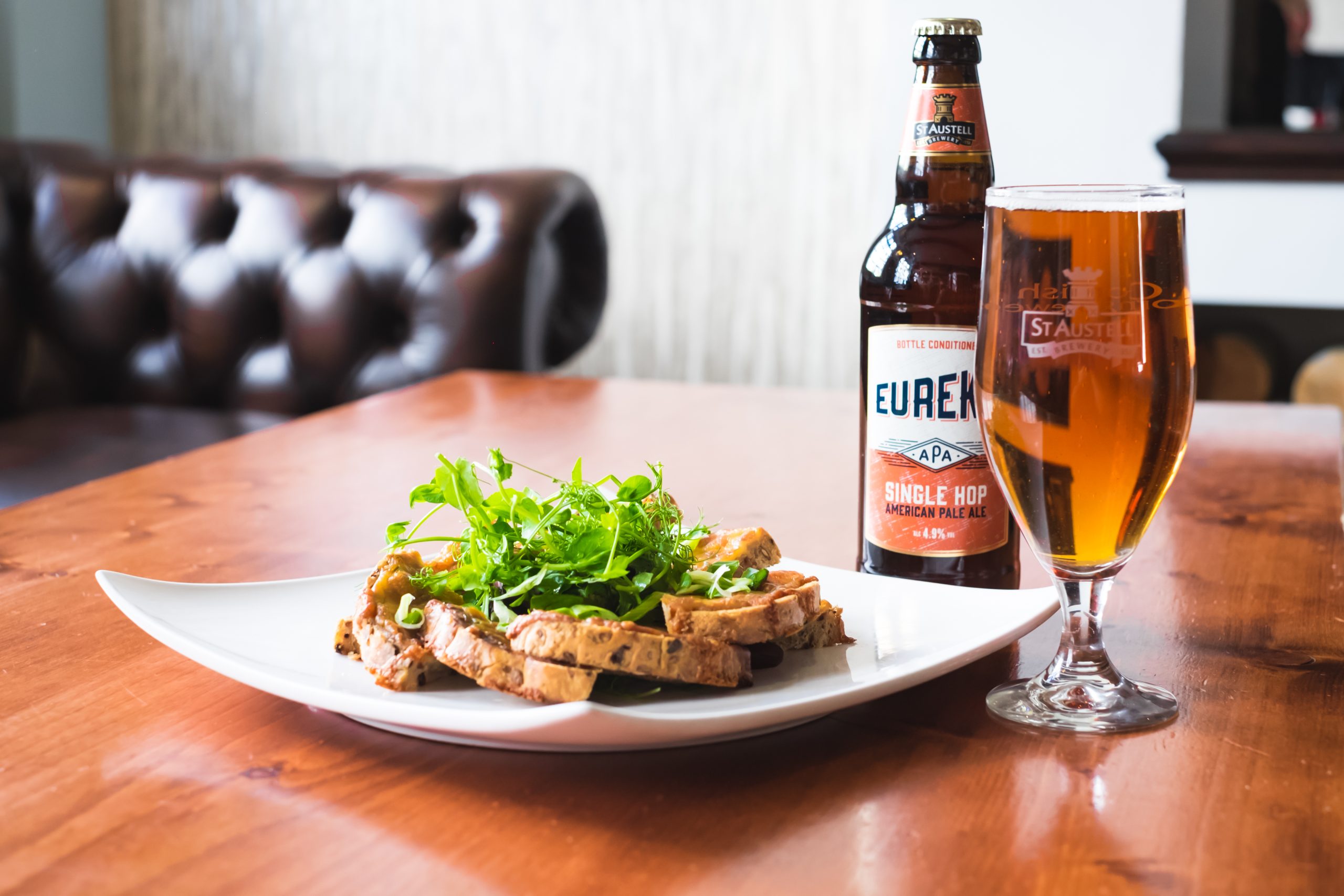 The perfect comfort food, this Welsh rarebit inspired recipe from Chef Prosenjit Sanjay Kumar from the County Arms in Truro pairs a good Cornish cheese with  Cornish craft beer and makes the ultimate spreadable beer. Eureka! What's not to love about a boozy cheese on toast.
 Serves 2
Ingredients
10g flour
10g butter
50ml Eureka beer, warmed
50g Cornish Cheddar grated
½ tsp English mustard
1/4 tbsp Worcestershire sauce
Black pepper, crushed
2 large slices granary bread
Preparation method
In a small saucepan melt the butter and make a roux by mixing in the flour. Cook for a couple of minutes, stirring to prevent the roux from burning. Stir in the warm beer gradually, until you have a thick but smooth sauce. Add the grated cheese and stir until melted. You should now have a thick paste. Mix in the mustard and Worcestershire sauce and season well with black pepper.
Lightly toast and butter the bread, then pile up the cheesy mixture on each slice. Cook under a hot grill for a few minutes, until browned and bubbling.
Savour this ready, steady, beery cheese on toast with long sips of Eureka beer.