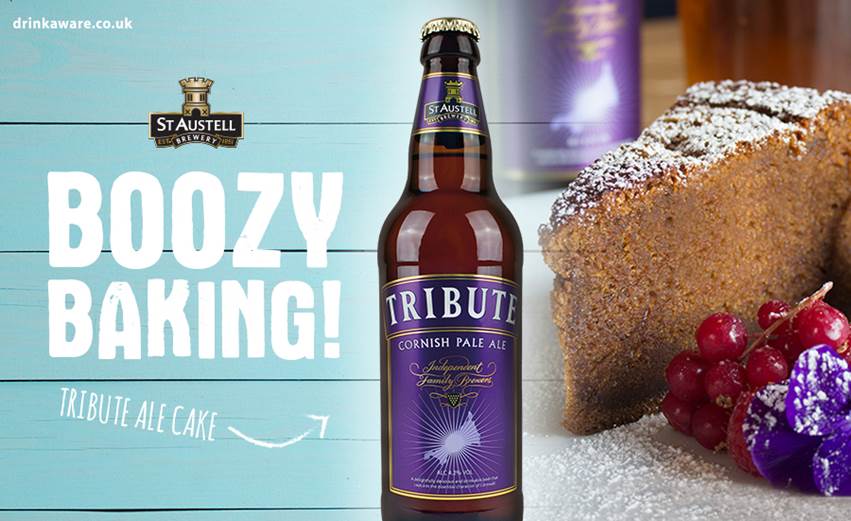 Here's your chance to impress Mary Berry and Paul Hollywood – try Gareth Paget's (our head chef at the Visitor Centre) recipe for this delicious cake!
Makes 16 generous rectangles.
Ingredients
150g butter
300g golden syrup
200g dark muscovado sugar
250ml Tribute ale
2 teaspoons grounded ginger
2 teaspoons ground cinnamon
1/4 teaspoon ground cloves
300g plain flour
2 teaspoons bicarbonate of soda
300ml sour cream
2 large eggs
Method
You will need a 23cm square baking tin or a 30cm x 20cm baking tray.
Preheat the oven to 170 C / gas mark 3. Line the cake tin with baking parchment and grease well with butter.
Put the butter, golden syrup, sugar, Tribute ale, ginger, cinnamon and cloves into a pan and melt gently over a low heat.
Take off the heat and whisk  in the flour and bicarbonate of soda. You will need to be patient and whisk thoroughly to get rid of any lumps.
Whisk the sour cream and legs together in a measuring job, then beat into the gingerbread mixture whisking again to get the smooth batter.
Pour this into your lined cake tin and bake for about 45 minutes. When ready, it should be risen at the centre and will come away from the tin at the sides. Allow it to cool down before cutting into squares.
Serve it with clotted cream and of course wash it down with Tribute ale.