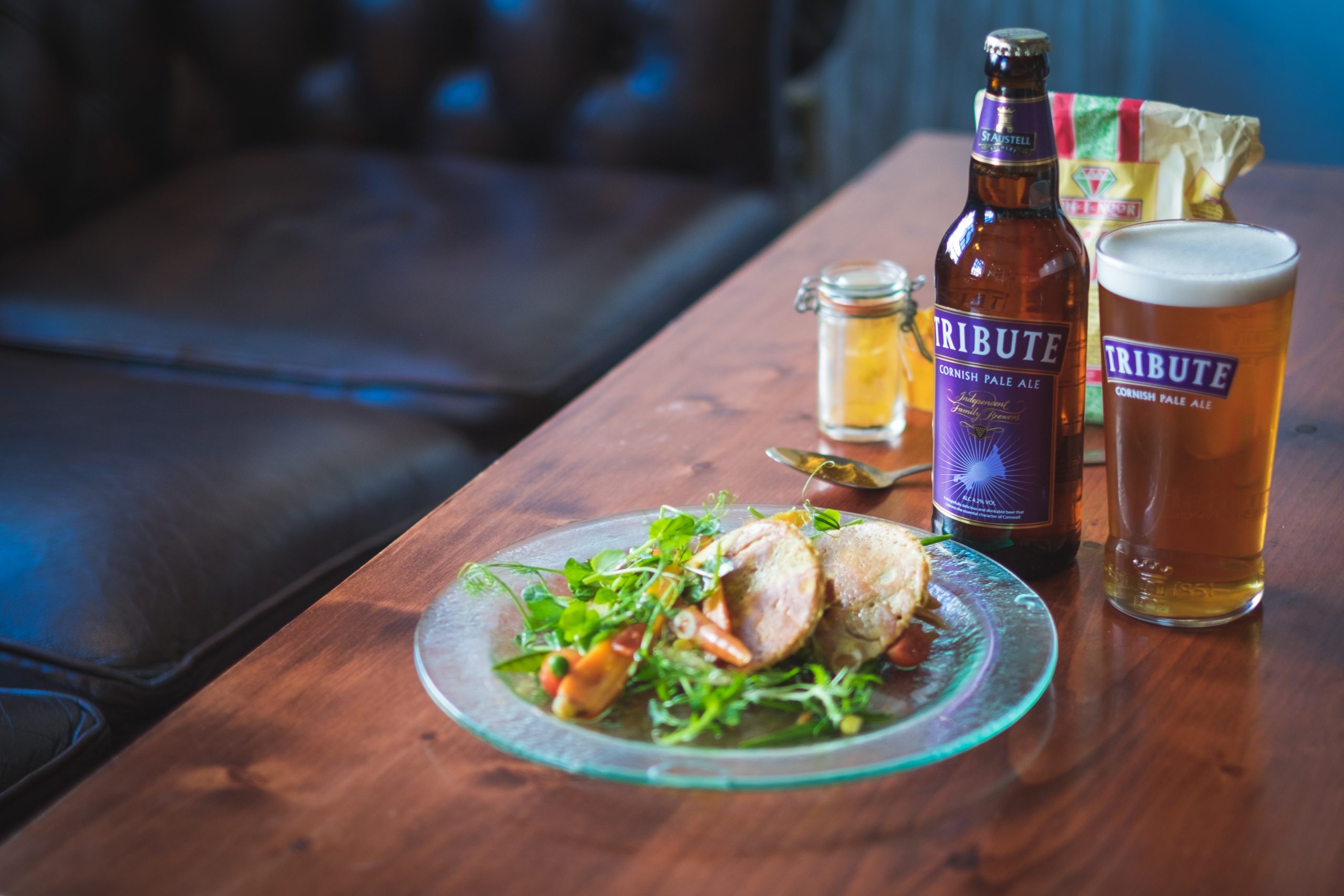 All around the world from crêpes, to blinis there is a pancake recipe for everyone. Symbolically associated with the season of Lent and Pancake Tuesday, they are a staple part of everyday breakfast in many cuisines and are definitely more than the literal translation of 'cake', made in a 'pan'.
Pancake Tuesday was the last opportunity to use up eggs and fats before embarking on the Lenten fast and pancakes are the perfect way of using up these ingredients.
Pancake races are traditional and the tradition is thought to have originated in Olney in the 15th century, after a woman lost track of time while cooking pancakes. When the bells for mass rang, she ran out of her house with the pan and pancake still in hand.
Chef Prosenjit Sanjay Kumar from the County Arms has created a truly delicious pancake with a twist – a savoury version that uses chickpea flour (gluten-free) and Tribute ale.
Ingredients for 6 pancakes:
For the batter 300ml
50g chickpea flour
2 eggs
150 ml milk
5g cumin powder
5g turmeric powder
50ml Tribute ale
For the topping:
1 spring onion, finely sliced
1 baby carrot, boiled and sliced
1 baby corn, boiled and sliced
4 mange tout or snow pea, boiled and sliced
A few pea tendrils to garnish
Method:
In a large bowl mix all the dry ingredients followed by the Tribute ale with a large balloon whisk.
Leave the batter to rest and ferment for an hour.
Prepare the spring vegetables by boiling them separately and refreshing them in cold water.
Keep aside in a cool place.
Heat a flat non-stick pan and drizzle a little olive oil on it.
Pour a little of the chickpea batter and spread evenly on the pan.
Cook the pancake for a minute and flip over.
Continue the process until you have used up the batter.
To serve: Place the chickpea pancake (also called 'Socca' or 'pudla') in the middle of a serving plate and top with a generous amount of the spring vegetable mix.
Enjoy the pancakes with a savory yoghurt dip, spicy relishes and Tribute ale.
Sanjay says: Chickpea pancakes can be enjoyed, heartily with yoghurt dressings, coconut chutneys and all sorts of spicy relishes.