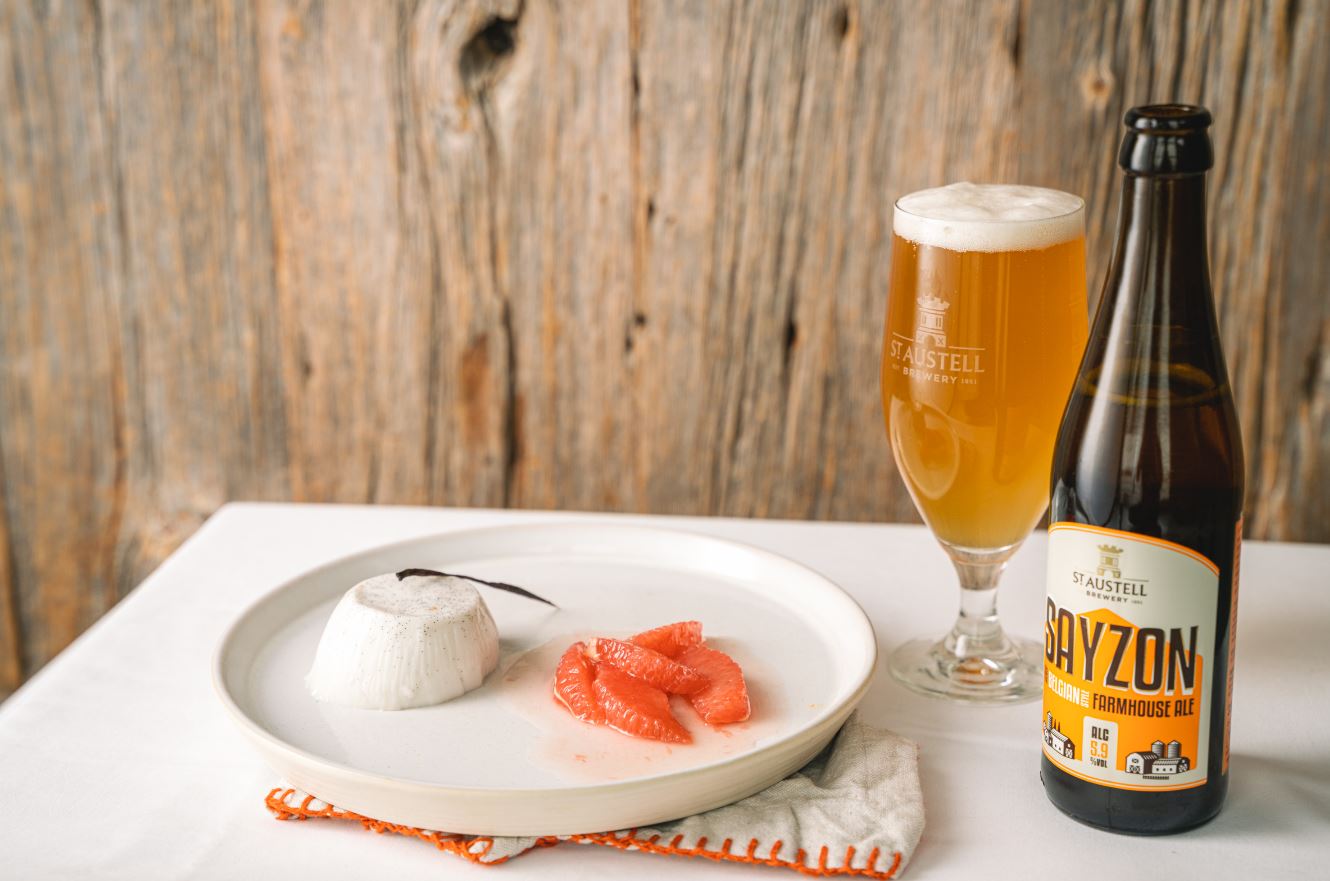 Vegan panna cotta with ruby grapefruit – pair with Sayzon
Sayzon's notes of peppery spice and its refreshing citrus finish, pairs perfectly with the creamy panna cotta and ruby grapefruit.
Ingredients
400g coconut milk
2 table spoons caster sugar
5g vegan gelatine
1 vanilla pod seeds scraped
Ruby grapefruit segmented
20g icing sugar
Method
To make the panna cotta, put the coconut in a sauce pan and add the gelatine cold.
Add sugar and vanilla and whisk together cold. Bring to the boil then put into moulds to set.
Segment then juice the grapefruit. Put the juice in a pan with the icing sugar and boil to thicken.
Serve the panna cotta with the sweet juice and grapefruit segments.